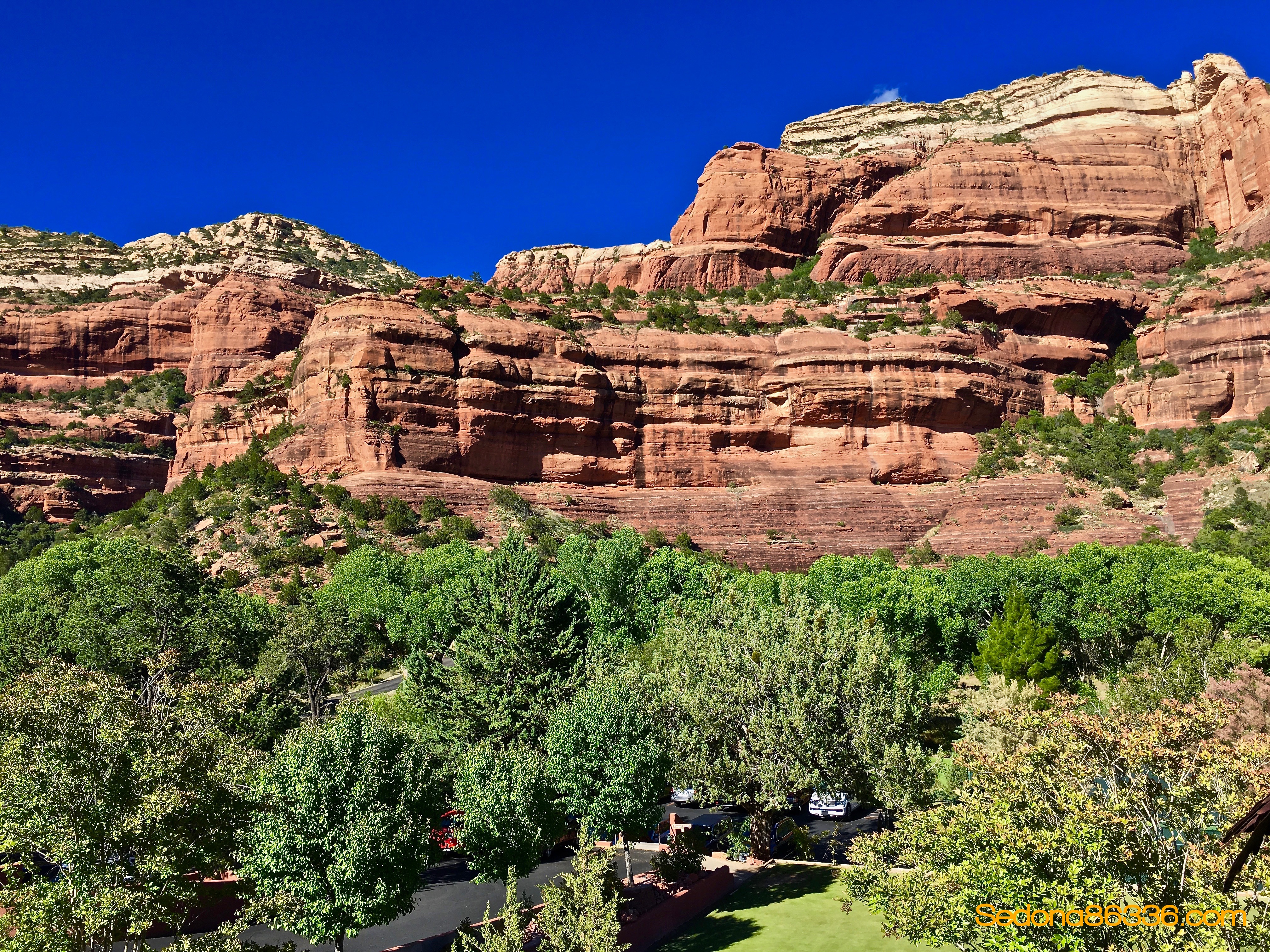 National Burger Day!
Tii Gavo Restaurant
Enchantment Resort – Boynton Canyon Sedona
K-M Burger 
Kobe Beef  – Beeler's Peppered Bacon
Charred Red Onions – Prairie Breeze Cheese 
Chipotle Aioli – Hemp Seed Bun
Seasoned Wedge Fries and All the Trimmings!
~~~
This is a burger that is mouth-watering and worth every penny of the $19 Tii Gavo charges.  The views alone are worth the money! (See above – view from patio dining). Top it off with a Prickly Pear Absolute Mule with Ginger Beer and you have a heavenly meal. I recommend a mid day late lunch which puts the outside patio in the shade. A perfect venue to enjoy your meal or beverage. 
Tii Gavo Restaurant Rating – Food – Atmosphere – Drinks – Wait Staff –
ALL 5 Stars
---
As a Coldwell Banker Sedona Arizona REALTOR®, my primary goal is to help my customers obtain their dreams, as well as satisfy their financial goals and objectives through real estate. From the moment I am contacted, you will observe my seasoned ability to provide you with "World Class Service" and that "personal touch" while utilizing a complete package of technology options that are of the utmost importance and so critical in today's market.
I will tailor real solutions to fit your specific needs. – Sheri Sperry –
YOUR Solutions REALTOR®
See Reasons Why Sheri Is Your Solution