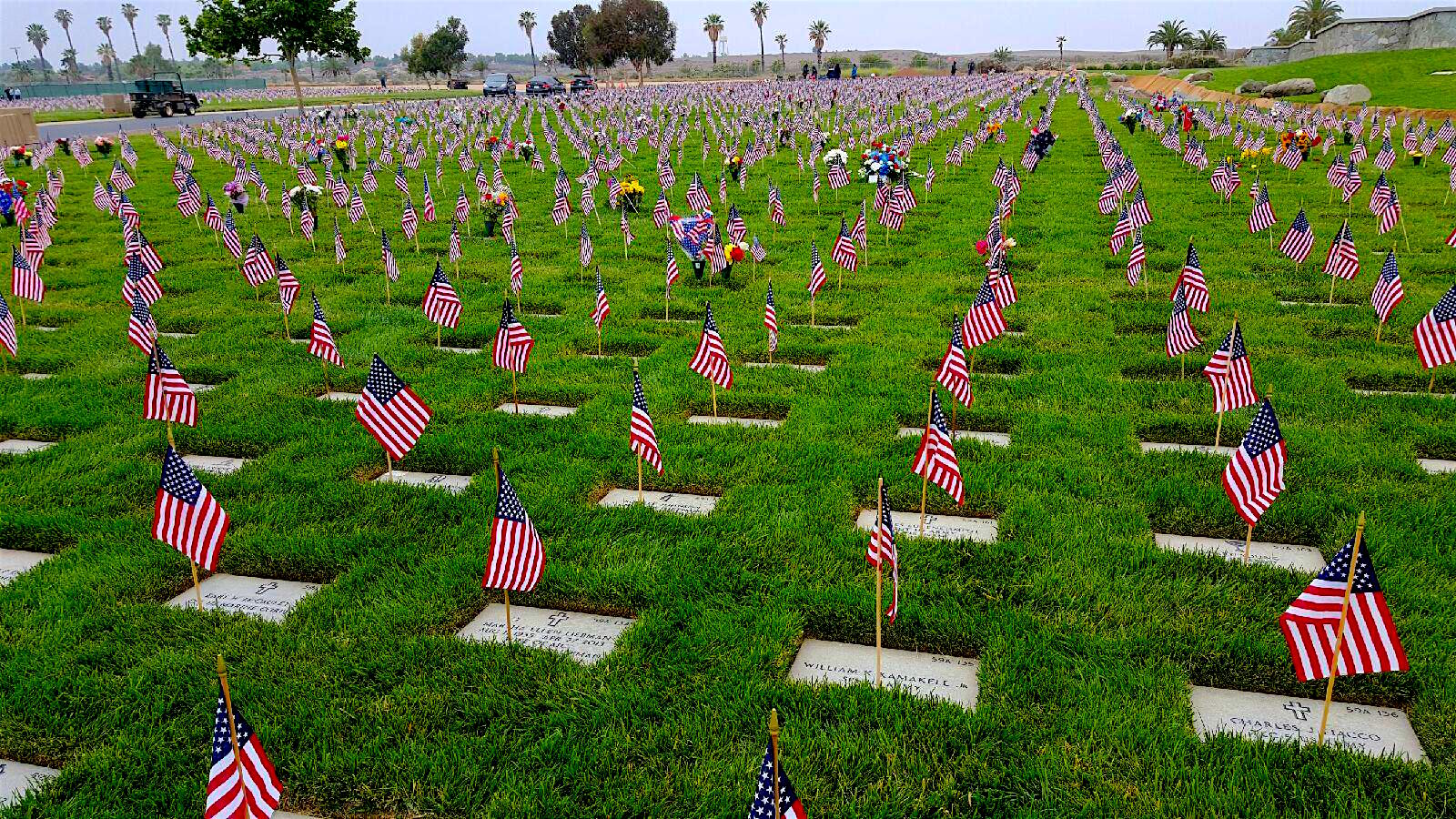 Reflections On The Real Meaning of Memorial Day
Monday May 29, 2017
Riverside National Cemetery
My Son – Ryan
Memorial Day – Ah Yes! …The  unofficial start of summer.  It is a long weekend; time to take the a family out on a trip or a picnic or to the beach, lake or mountains.  Some folks will go to the desert or might spend time visiting Sedona Arizona. It can even be a very busy time for Realtors® working with customers search for real estate. Most of us will BBQ hamburgers, and hot dogs.  It is a time to get away, have fun, relax and enjoy the company of others.  
For some there will be no rest or relaxation. Please read on…
Memorial Day….I know that before my son became a Marine in 1998, I looked forward to time off! I did not concentrate as much about what this day really is all about. Once Ryan became a Marine and terrorist attack on September 11th happened, I had a laser focus on anything that pertained to our military as well as our first responders.  I would like to share my personal connection as well as some other interesting facts and history with you.
A Little History
Without getting into too much history, the Federal Government declared Waterloo, New York, the official birthplace of Memorial Day.  It first celebrated the day on May 5, 1866. This was a community wide event.  Businesses closed and the town's people adorned the graves of soldiers in a similar fashion as we do in the modern era.
The beginnings of Decoration Day, now Memorial Day,  started on a more national push when on May 5th 1868, General James Garfield (later elected our 20th President), gave a speech at Arlington National Cemetery. This was a commemoration of the union soldiers who lost their lives during the civil war. Northern states started recognizing this day, one by one. Many of the Southern states continued to honor confederate soldiers on different days until after World War I.
After WWI, the holiday progressed to honor all Americans who died in all conflicts or wars while serving their country. In 1968, Congress passed the Uniform Monday Holiday Act. This established the last Monday in May as a federal holiday. Many people confuse Veteran's Day with Memorial Day.
 My Personal Connection
My son Ryan, (pictured above and below) called me (2011)  just to catch up a couple of days before Memorial Day. Part of our conversation centered around his job and Memorial Day.  You see, Ryan lives Memorial Day every day. He has the honor of working at Riverside National Cemetery.  This cemetery is the 3rd largest cemetery managed by the National Cemetery Administration and is the most active (based on internments) since 2000. Ryan thoroughly enjoys his job and the people he works with; all are Veterans and many (like him) are Marines.
See a fabulous aerial video of this National Cemetery here.
Notable Persons Interned
Among the notable persons buried there are five Medal of Honor recipients. I cannot do this list justice so please click on this link (Notable Persons) and cursor down to read about these Heroes. They are many more than I can list here and it is fascinating to read!
Reverence 
Ryan participates in the burial of many of our unsung Heroes who have passed on. One thing that really struck me is the reverence that the grounds crew has as they perform their duties.  The military and our Veterans have always had a strong bond.  Anyone who serves their country or their community and lives in harms way, such as our firefighters and peace officers, experienced this same kinship.  They consider each member part of their family. This fellowship is part of the fabric of America.
This crew, treats these fallen Heroes with complete respect from the moment they start digging the grave site.  They are in the background when the services are performed in case a family member needs something.  When there is no one that attends the burial, this crew is there for their comrade.
Respect & Admiration
After my conversation, I have an even greater respect and admiration for these selfless Veterans, who care for our family & friends who have passed on. One of my dear friends has her father buried in Riverside. I know her father's grave is well taken care of.
God Bless Our Fallen Heroes
I would ask that instead of remembering our fallen Heroes on just one day a year, we take pause and spend a moment every so often to reflect on all those Americans who have served and protected us from the infancy of our country until today. God Bless them..and while we are at it, let's not forget all those first responders who put their lives on the line everyday for people like you and me.
~ ~ ~
Hold a special place in your heart for those people who tend the National and State cemeteries around the country who live and breath Memorial Day every day of the year…..