What Are The Economic Conditions in
Sedona Arizona?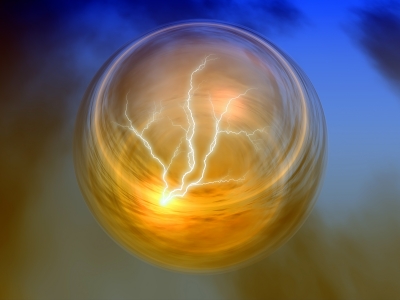 It's All About The Tone..
Economic Conditions – I have had clients ask about how the real estate market is doing. It is a pretty standard question, wouldn't you agree? However, since the hysteria of the media to report that the sky is falling in on the economy, the tone has changed in the way the question has been asked. Though, my answer has not changed. More on that later.
The KISS Principle
I think it is important to identify a couple of economic and financial terms for simple understanding. These terms affect economic conditions.
To be fair, none of this is simple. Economists get advanced degrees to voice their complex opinions on the subject utilizing data streams and algorithms that fit the narrative they want to project. Do you see where I am going with this?
But for the context in future discussions, it may help with understanding what affects the economic conditions of Sedona.
If you have a basic understand the indexes and terms used as well as talk with others in your local community, You will be able to make a good assessment of how real estate and the economic conditions are doing. It's just that simple!
Definitions
Macroeconomics – Analysis of growth, inflation, and unemployment trends.
Microeconomics – Simply put when googled – the study of the behavior of individuals and firms in making decisions regarding the allocation of scarce resources and the interactions among these people and businesses.

Hiring, layoffs, inventory control, consumer spending, shipping practices, transportation, travel, etc.

Inverted Yield Curve – When short-term interest rate is higher than the long-term interest rate in the bond market.

Simply speaking, investors feel that interest rates will fall soon and want a higher return on a short-term investment.
Historically, the Inverted Yield Curve has been a precursor to a recession. The swamp creatures, for reasons which should be obvious, want us to believe that a recession is coming sooner rather than later because of this indicator.  This affects both macro and microeconomics.
Prognostication and Answers to the Questions
Prior to my Sedona real estate career, I was in the staffing industry and my husband was in transportation. Well before an upturn or downturn in the economy, the flags went up.  Either direction, temporary staffing was in big demand. Shipping and transportation were also affected. I knew when a recession was coming.  I did not need a talking-head to tell me what was happening. I do not feel any differently today.
As we know, anything can spark a change in the economic direction of our country and eventually our cyclical economy may see a recession. Nobody knows when or how deep that will be. As of now, I don't see a storm on the horizon. You too can have a handle on how the economy is trending by analyzing the definitions above, using your criteria and not the swamp creatures and talking heads!
As for the Challenging Questions…
Tourism is Sedona's main economy. Whether the economy is up or down, tourists still come. It just becomes more localized during a downturn. The economy is seasonal but fairly stable overall. If you talk to a local who has to deal with the traffic around town and in their neighborhoods (hiking trails), they think that we have too much tourism. I personally believe that we need to continue to have a vital economy and tourism figures into that equation.
Sedona Is A Unique Market 
The Sedona real estate market is a secondary home market so it lags behind the rest of the country during trending periods of our economy. People from across the country are investing in a vacation home, or are planning on retirement. Some are renting those homes to others before they retire. I have close to half of my clients who pay cash for the opportunity to own a home in Sedona or the surrounding area.
Why Haven't I Changed My Answer On How The Sedona Real Estate Market Is Doing?
I stated in the first paragraph that my answer has not changed when asked about how the Sedona real estate market is doing. My market analysis is based on the local trend for current real estate statistics and what I see happening.
I set the tone in my market for innovative thinking which creates innovative solutions tailored for every buyer and seller in my market. I also set the tone for business values, based on the concept of World Class Service and exceptionalism. My goal is to exceed the needs of my clients and be the Sedona real estate agent of choice in the market for today and tomorrow.
Our Fall Selling Season
Right now I am keying in on what is going to make me successful in the upcoming Autumn market.  I just added more online marketing and will continue with my print campaigns as well as getting ready to send out my Fall Season Thankful card to all my clients. The spring selling season starts mid to late January and I will tweak my marketing based on the fall season.
 * * *
Some images provided by FreeDigitalImages.net
---
Want to find out how much value is in your home?
I'll walk you through it all.
As a Coldwell Banker Sedona Arizona REALTOR®, my primary goal is to help my customers obtain their dreams, as well as satisfy their financial goals and objectives through real estate. From the moment I am contacted, you will observe my seasoned ability to provide you with "World Class Service" and that "personal touch" while utilizing a complete package of technology options that are of the utmost importance and so critical in today's market.
I will tailor real solutions to fit your specific needs. – Sheri Sperry –
YOUR Solutions REALTOR®