The Winter Charm of the Cottages At Coffee Pot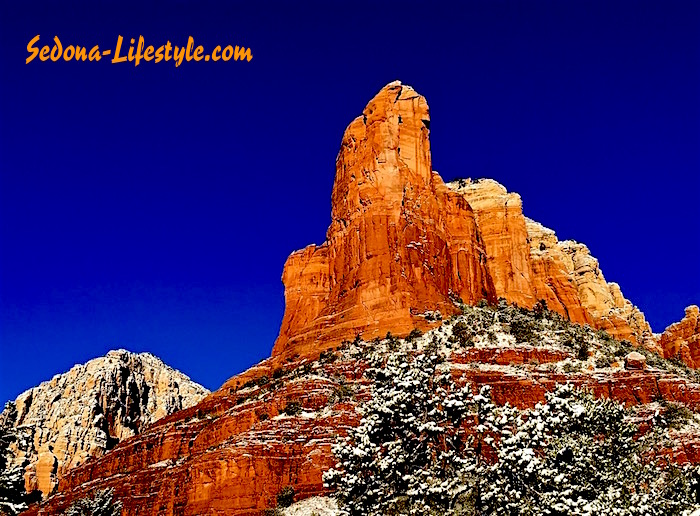 Video Snippet of Snow Falling Against Red Rock Backdrop of Coffee Pot Rock
Winter Charm
We had 2.5 inches of snow fall but you would never know it if you slept in until noon! Watching the snow fall is very relaxing and provides a stress release in and of itself. Of course that takes into consideration that you are not driving around in the white stuff!  But in Sedona, that probably wouldn't be the case!
The Sedona Climate in all four seasons is fairly mild when you compare to other areas of the country. See images here of the actual storm here.
~ ~ ~
---
++++++++++ 
Sedona & Verde Valley events,happenings  and Sedona-Lifestyle,are brought to you as a courtesy of Sheri Sperry Coldwell Banker Residential Brokerage Sedona REALTOR®.  If you are a contemplating selling your home, a prospective buyer or just curious about real estate in Sedona I would be honored to discuss our market.  You can contact me at (928) 274-7355.  From the moment I am contacted, you will observe my seasoned ability to provide you with "World Class Service" and that "personal touch" while utilizing a complete package of technology options that are of the utmost importance and so critical in today's market. I will tailor REAL solutions to fit your specific needs.
++++++++++