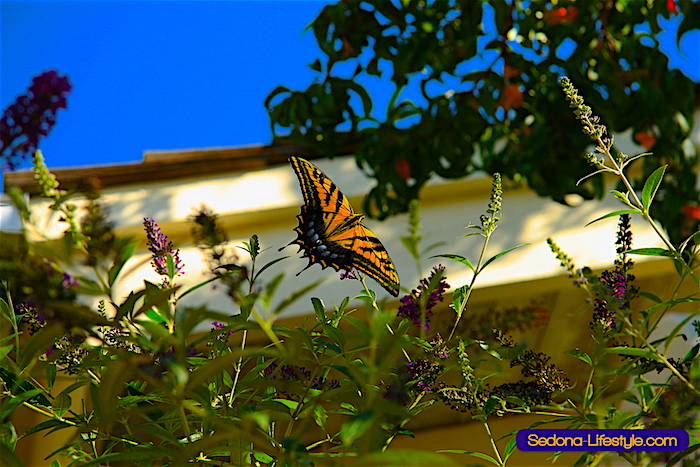 In Sedona Arizona
April Showers Bring May Flowers
Courtesy of
and
"April Showers Bring May Flowers"! Sedona could not have had more beautiful weather during the month of April. Not one day dipped below freezing and the nighttime/daytime average was 58º. There were 27 days of temps over 65º (14 days between 70º ≤ 80º)!
Is El Niño Over?
0.85 of an Inch of rain in April
Considering El Niño brings lots of rain and snow to the Southwest, Soldiers Pass in West Sedona only had 0.85 inches of rain for the month of April. All of that came in 5 days throughout the month.
Highly Unusual Amount of Snow in February
In the first 3 months of 2019, The Cottages At Coffeepot had 26.11 inches of snow and 9 inches of rain.
Average Snowfall – 9.86 inches per Year
In the last 9 years, the average snowfall for each year is 9.86 inches. This year has been highly unusual.
El Niño Cycles Every 2 to 7 Years 
Forecasters believe there is a 50-55% chance that El Niño will continue through fall. The El Niño weather pattern cycle is every 2 to 7 years.
High and Low Temps for April
The high was 90º (April 25th) and the low dipped to 32º (April 13th).
300 Days of Sunshine?
Sedona is still on track for 300 days of sunshine!
Video ~ April Showers Bring May Flowers
 * * *
---
Want to find out how much value is in your home?
I'll walk you through it all.
As a Coldwell Banker Sedona Arizona REALTOR®, my primary goal is to help my customers obtain their dreams, as well as satisfy their financial goals and objectives through real estate. From the moment I am contacted, you will observe my seasoned ability to provide you with "World Class Service" and that "personal touch" while utilizing a complete package of technology options that are of the utmost importance and so critical in today's market.
I will tailor real solutions to fit your specific needs. – Sheri Sperry –
YOUR Solutions REALTOR®