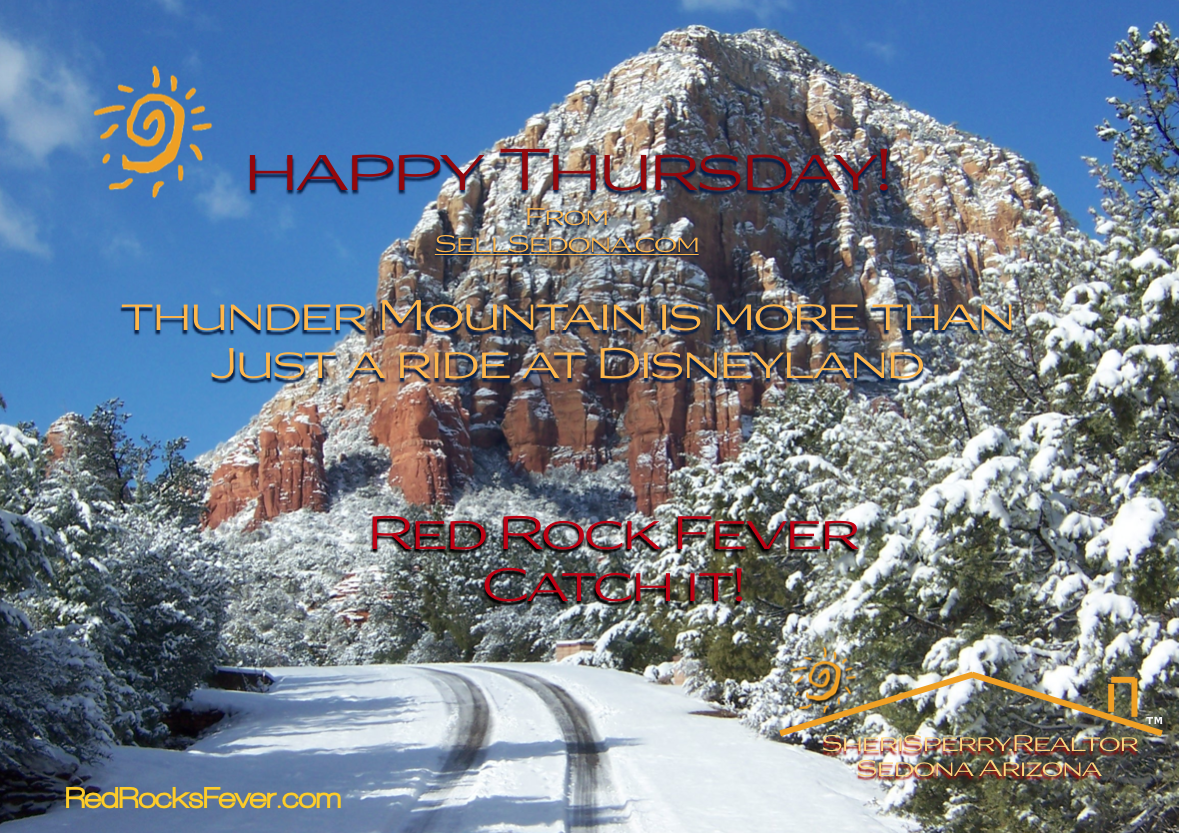 Throwback Thursday Christmas Eve Memories
A Disney Christmas
Top Image: This is the view I get as I drive up Shadow Rock drive to turn into my subdivision, The Cottages At Coffeepot. Snow is a rare and beautiful sight on Thunder Mountain. I have stated this before but yes, this is the Thunder Mountain that captured the heart of Walt Disney who was so inspired, he designed a ride at Disneyland.  Walt Disney had a home and escaped here to Sedona before Sedona was ever on the world's radar. My family loves Disneyland, especially this time of year. We had a trip planned to take Tristan but it will have to wait until next Christmas.
I often think of a Disney Christmas or a Bing Crosby White Christmas when it snows. We love snow. It doesn't overstay it's welcome. After a snowstorm, the snow starts melting (mostly evaporating) immediately. Unfortunately, this year we will probably not see much if any snow due to the La Niña weather conditions. More about that in my end of the year weather update!
So I have compiled a few of my favorite images into a video.  I also sprinkled in some family fun shots of special holidays because making memories is what this Christmas season is all about.
Merry Christmas from the Sedona Sperry's from Rick & Sheri Sperry on Vimeo.
"There's no experience quite like cutting your own live Christmas tree out of your neighbor's yard." – Dan Florence
~ ~ ~
"I love Christmas. I receive a lot of wonderful presents I can't wait to exchange." – Henny Youngman
~ ~ ~
and my favorite…
"For it is in giving that we receive." – Francis of Assisi
BTW…
Our Japanese Maple is still holding leaves.  This tree has never held leaves this far into December, let alone Christmas. At this rate, it will be 2021 before all the leaves fall. It certainly has been a different year!